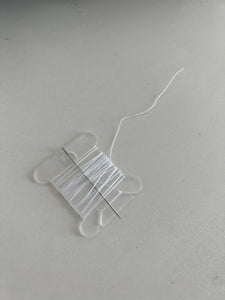 DIY Add On: Needle & Thread
Although there are different ways to connect tube yarn and finish projects, needle and thread is our favorite because it's durability and professionalism.
If you're purchasing our tube yarn and don't have needle and thread at home, we've got you covered!
Simply add this mini kit to your order, and we'll include a needle and thread so you can connect your skeins and finish the ends of your project.
Ships FREE with any order!
}